January 6, 2023 at 8:45 pm
#1880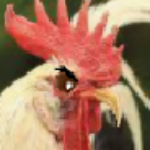 Kiopy7
Participant
Restoration of Ale Post As you may know, Ale Post has basically been our spawn since back in Feburary 2022 when the map got restarted because of drastic changes to the world generation. However after the "incident," Ale Post was abandoned by practically all players besides about five, who decided that, since New Spawn is much farther from them, they can live in peace for the time being.
But even though Ale is abandoned, I do think we should put together a small restoration project for Ale Post as a tribute to it. Doing this however would mean that we will need a little bit of involvement from Komodmo, as most of Ale is protected by him and inactive players.
I think after the restoration, all people who were involved can help with building a memorial monument in memory of Ale.
Things that will be hopefully restored:
1. Wall Reconstruction
2. Sand back into Grass
3. Roof Reconstruction
4. Replanting of trees in and out of Ale
5. Deconstruction of Ho to Ale railway (Kip)
6. Reconstruction of Ho to Ale path
7. Garden Reconstruction
8. Removal of banned players' protection blocks: maggot_begger?, donyboy, Antrica1, StoneAge. (Komodo?)
9. Building of Ho Embassy (Kip)
All of these things can be chosen to be completed by any player, in THRIVE or not, as this is a community effort.
If this goes well, or even happens, we may have more of these to fix things like Ho's deforestation and water problems, and Falldale.
Thank you to Giorge and Fedon who have already worked on restoring the outside of Ale Post, which was always extremely destroyed.